Rob's Small Photo Gallery and Information.
---
Pucker up, I'm 4 months old in this one.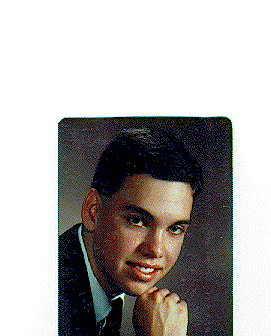 This would be me almost 18 years later, get a good look ladies, I don't dress up very often.

Obviously, as a first-time scanner, I was not concerned with color, sharpness, or size. Just scan, save, done :+)
---
Ok, well, let's see, here's the vital stats.


Name: Robert Christian Zerwekh
Age: 25 (b. 11/21/1976)
Rank: 10pm Producer/Voice-Over Talent, All News Channel
Serial Number: classified
Mission: To get something to eat

Anyway, I earned a bachelor's degree in Radio/TV at the University of Kansas in Lawrence, Kansas.

I enjoy playing playing basketball for fun, soccer for a workout, and doing my job for cardiac arrest. Computers, music and chaos are also high on my list.

In case you didn't get enough of me, here is a picture of me and a couple others that's a little more casual. I'm wearing the sunglasses. Here's another one, I'm on the end, wearing the black shirt and sunglasses.

There's more about me elsewhere on the pages. This is the end for now, I guess you should go back to the main page.



State your business | Drool over it